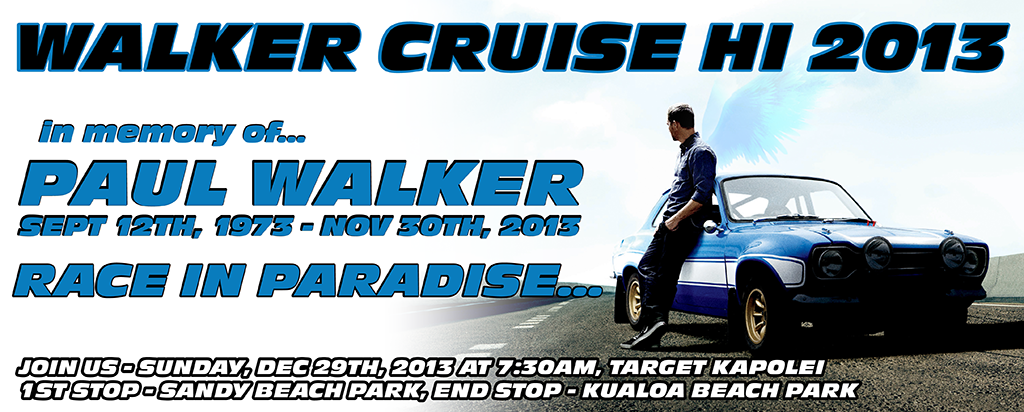 We'd like to invite everyone to the Walker Cruise HI, this Sunday, December 29th. Meet at Kapolei Target - 7:30AM. We'll ride out from there in legal-sized groups.
We're looking for leaders who know the island well to help. All manner of vehicles are welcome.
No horseplay, burnouts, excessive speed, etc will be allowed. Remember that this is a memorial cruise for Paul Walker.
All donations accepted will be given to ROWW, Paul Walker's charity.
1st stop - Sandy Beach Park, Final stop, Kualoa Beach Park. We'll have hamburgers and hot dogs at the final stop and good times.
Please pass the word on!